Education is the key to your financial success
Do you feel like you can never reach your financial goals?
Do you feel like a roller coaster with your financial stability?
Are you taking 2 steps forward then, 3 steps backwards with your money?
Are you earning good money but cannot find out where the biggest leak exists?
Whether you need to learn the basics or set the goals to use money wiser for what is important for you, I can help.
I will guide you through the main steps and develop your personal plan to help you move forward with confidence and forethought towards your financial goals.
I will help you understand how your financial decisions affects your financial future. Wiser money management assure your goals become true by implementing few daily habits and practical steps.
Together we achieve the life you merit! I will guide you how to manage efficiently existing income, save for your needs by implementing simple strategies and few habits.
I am dedicated to help people learning how to manage their finances by gaining new skills for life, encouraging business start ups, inspiring and supporting, transforming mindset for financial wellbeing.
With my programmes, you will:
Reduce financial overwhelm
Stop feeling stressed out by money
Get your financial commitments clarification
Understand what important steps are for daily money management
Manage the money you have wiser and organise them
Build your money plan strategically
Get help getting out of debt quicker
Set your goals and priorities
Stay focused on your financial goals and motivated
One to one – financial wellbeing
Analysis. Planning. Strategy.
Personal and financial growth
Flowers and colors sessions
Guidance and transformation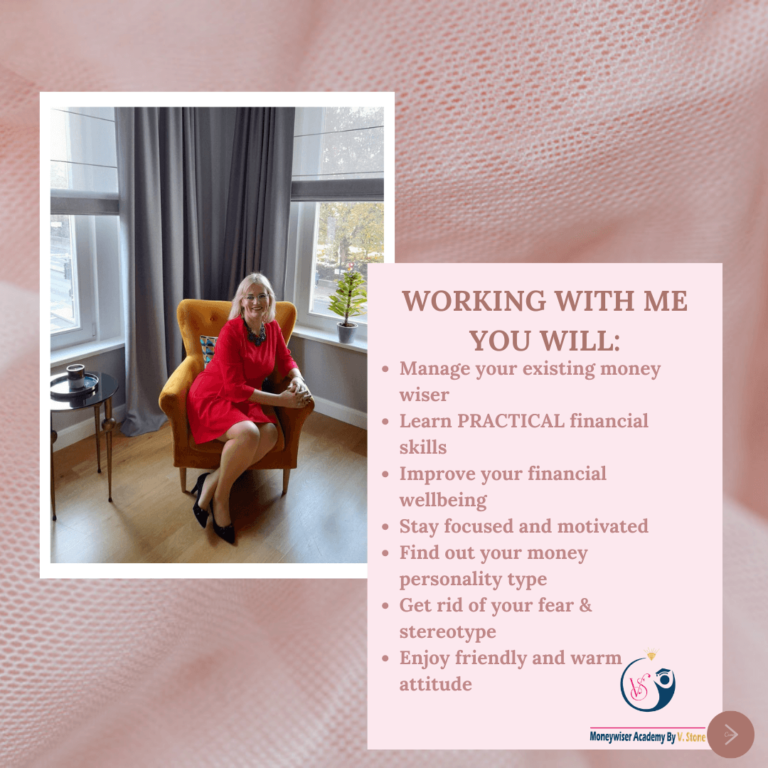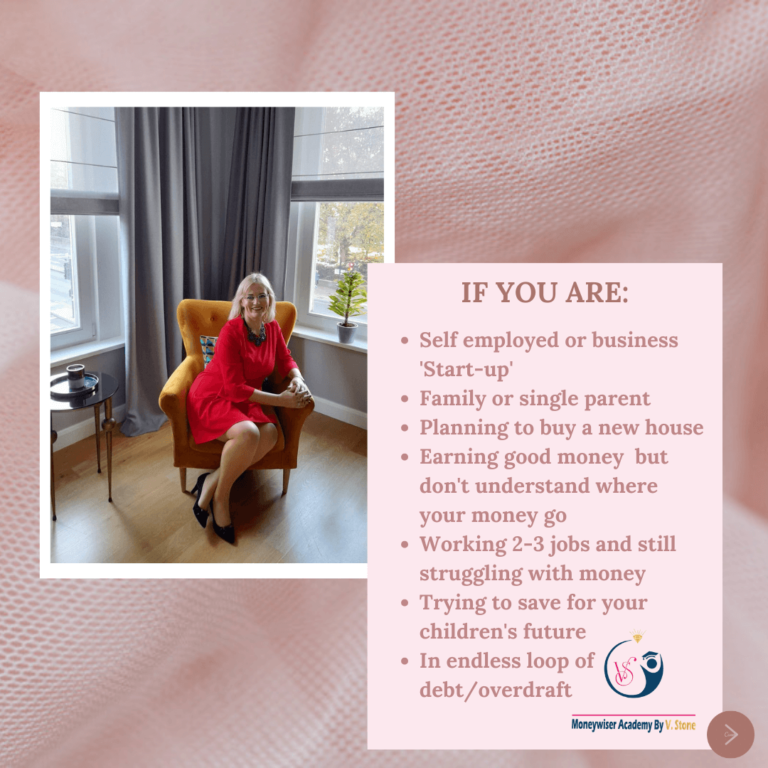 Finance and Personal Development Educator / Coach
Be master of your money & live the life you merrit!
Vaida Stone
vaida@msvacademy.com
+44 77 249 18729
vaida@msvacademy.com
+44 77 249 18729